Belt Clip Options
PJ Holster offers several belt clip options for your holster. Each one is described below to help you choose the one that best fits your needs. If you still have questions after reading the descriptions below, feel free to email Paul with any questions.
With all clip options, be sure to bend it just enough to go over the belt. Over extension of the clip will cause premature breakage.
Reinforced Clip on Loop – This is our standard iwb clip recommended for all gun models, especially heavier guns because it sits on the gun belt which supports the weight of your gun. This is our unique design which is made by bonding a strip of .060 kydex to the interior of the clip making a very strong and durable clip. Recommended for heavy duty daily use. Though we don't recommend it, it is stiff enough that it could be worn without a belt if necessary. Available for all standard IWB and laser holsters. If you want the thinnest .060 thickness holster you will need to use the reinforced clip on.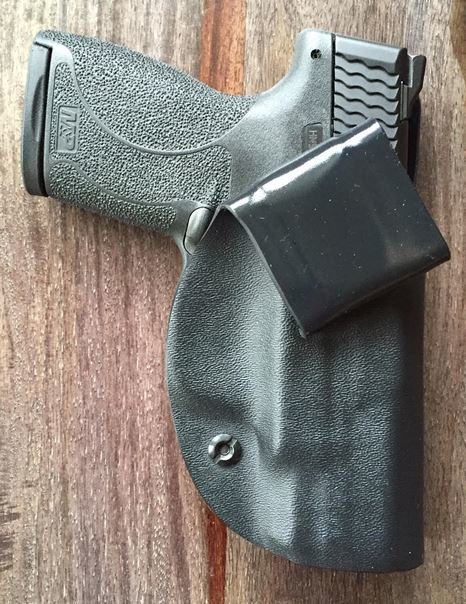 Standard Single Thickness Clip on Loop – The single thickness clip is recommended for those who want the slimmest profile. Like the reinforced clip, it can be used with heavier guns because it also sits on your gun belt to support the weight. Only available in .080 and .093 thickness holsters. The .060 is too flexible to use for a clip on unless it's reinforced. Best for light duty use. Available for all standard IWB and laser holsters.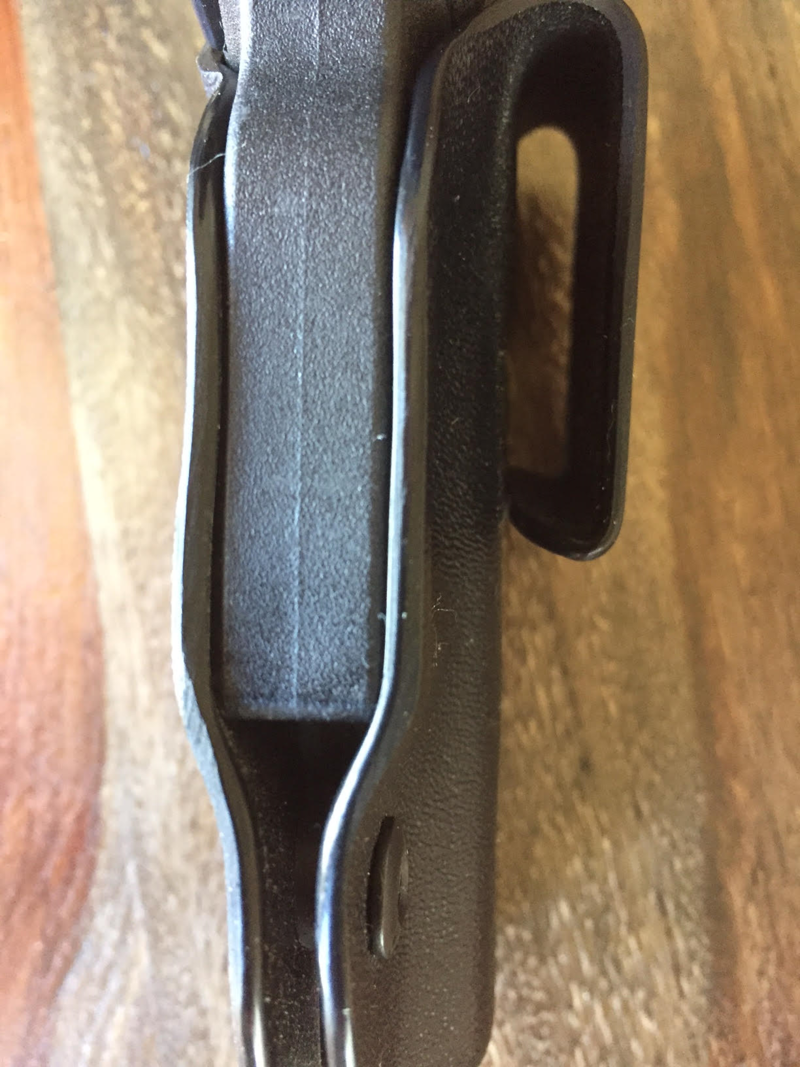 Behind the belt J Hook – This model rides behind and hooks on the bottom of the belt. It is very easy to put on and take off and shows less kydex which makes it a nice option for maximum concealment, especially in the tuckable models. Self stick Velcro is provided to help support and stabilize the holster. Works great with Velcro lined belts. Best only used with lighter guns like the single stack 9mm and .40s along with all 380s.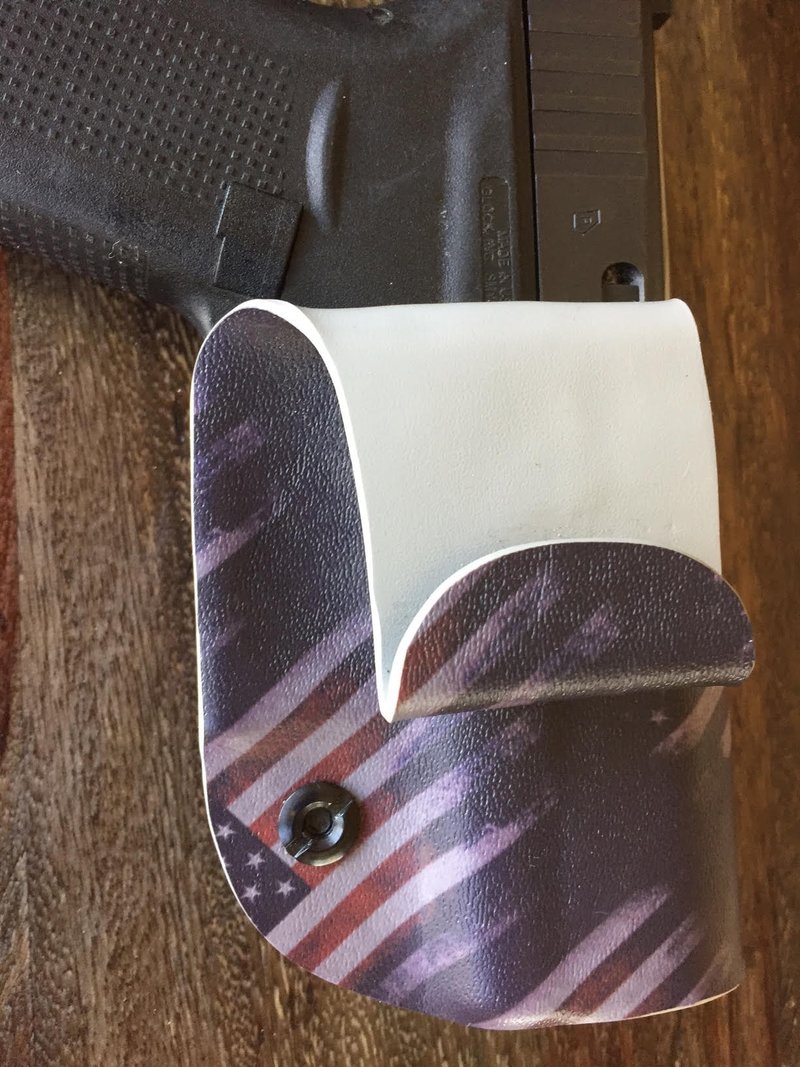 Textured Double thick Clip on Loop – This model is designed to not only give the clip added strength and durability, but it also allows for a two tone holster with the body being one color and the clip another. The clip can be black, brown, or any other color I have available to match your belt while having a different color body. The double thickness makes the clip very stiff and slightly more bulky. There is a premium charge of $5 for this option.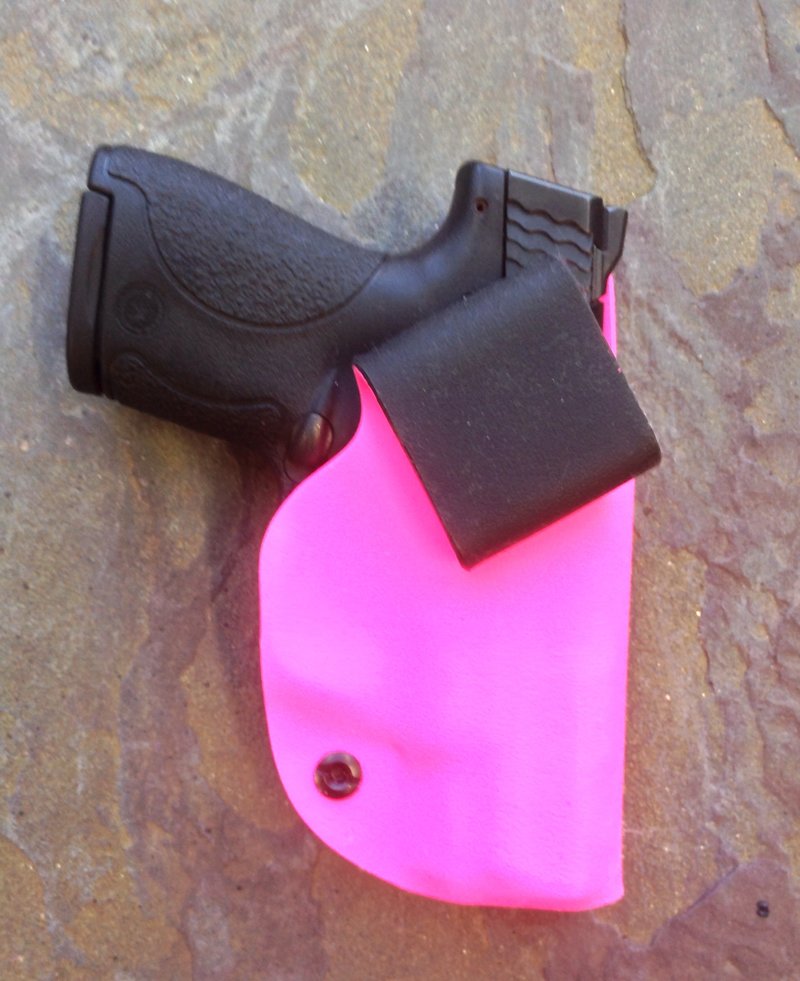 IWB Closed Loop – This model is similar to the clip on but is more secure because the clip wraps over and completely around the belt. This is recommended for situations where you want the most secure attachment. With this option, you need to thread your belt through the loop. If you don't take the holster off during the day this is a good choice. Like the clip on, it supports the weight of the heavier guns.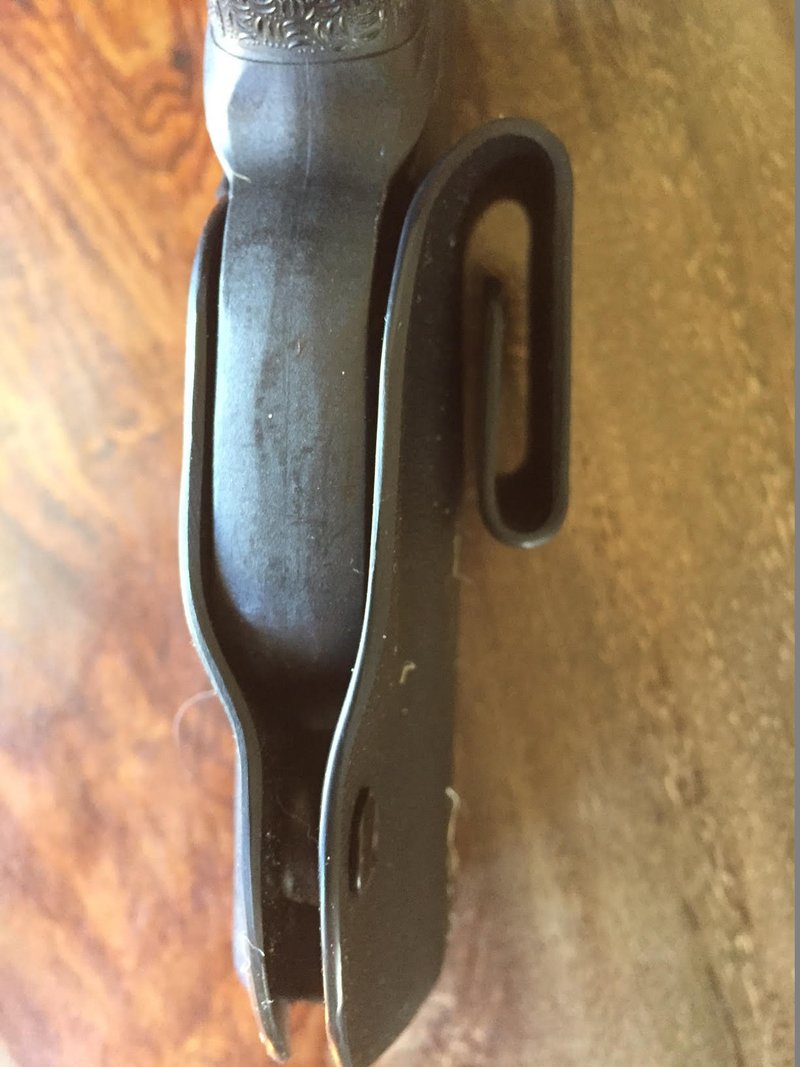 OWB Clip on loop – The Standard OWB holster is made with thick .093 kydex. The clip on loop is very convenient as you can put it on and take it off with ease. I recommend this for holsters used at the range or in cases where they need to be removed frequently. Some patterns are only available in .080 thickness. In those cases I reinforce the clip to make it strong enough for secure OWB carry.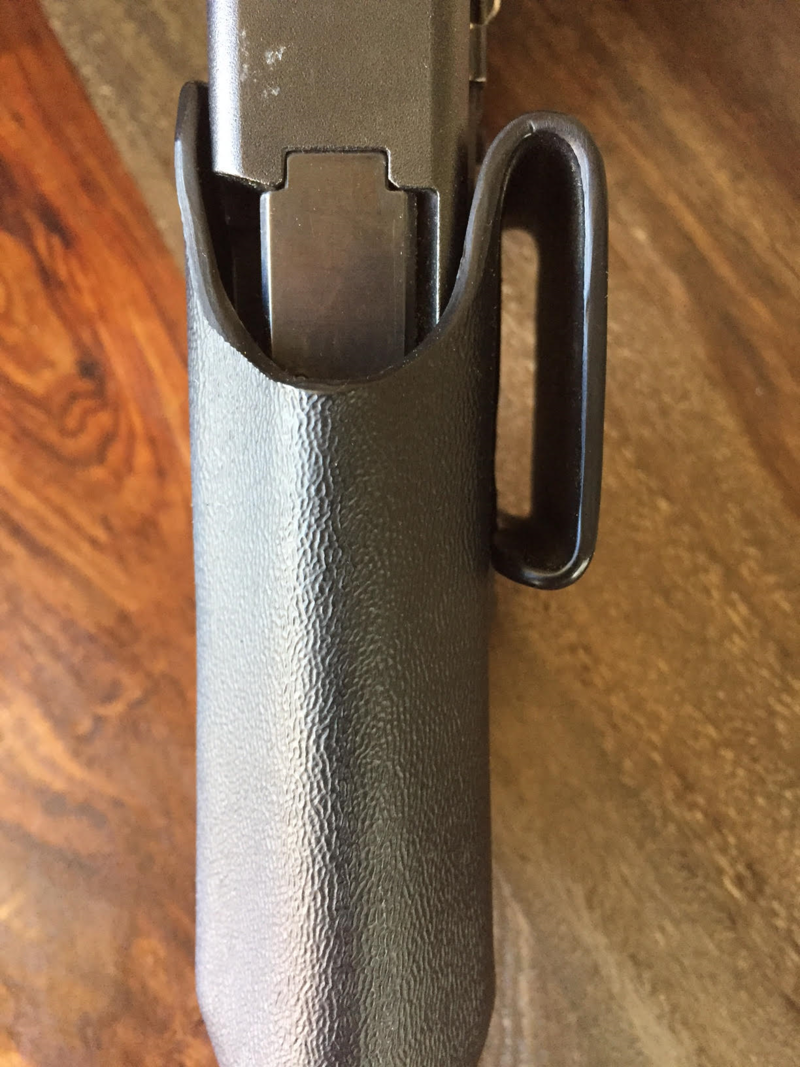 OWB Closed Loop – The closed loop is a complete loop which is bonded to the body of the holster for added security. I recommend this if you intend to carry OWB for extended periods of time, or if you are active. Very secure, but it requires you to thread your belt.